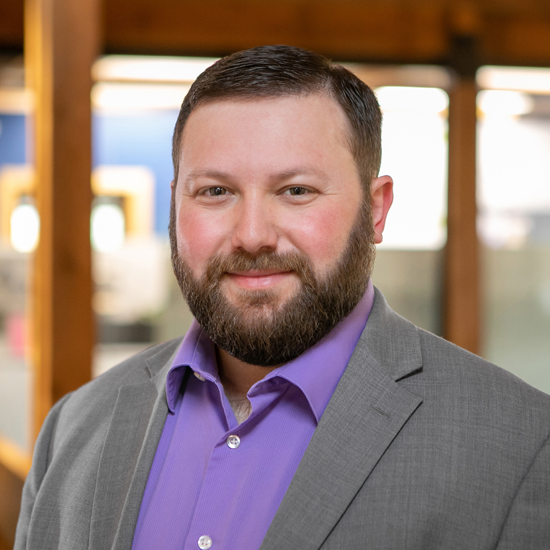 Jesse Shkolnik
Advisor
614.334.7818
Jesse Shkolnik is a Commercial REALTOR® Advisor with Equity. Jesse's main responsibilities include retail leasing, sales and tenant representation. He experienced in all aspects of real estate with listings, tenant representation and completed transactions of retail, office, industrial, investment, and residential properties. Through his career, he has worked with local, regional and national clients, and is a member of the International Council of Shopping Centers.
Jesse joined Equity in 2014 after starting in commercial real estate at LGR Realty/Plaza Properties in 2009. He began working in real estate as a college intern and, after graduation, as a licensed agent with Plaza Properties. Jesse is a graduate of the College of Business at Ohio University in Athens.
Through his career, Jesse has been heavily involved with the Columbus Realtors and more recently with the Ohio Association of Realtors. He has served on a variety of committees and has previously chaired three of these committees. In 2017, Jesse will chair the Commercial Advisory Board and the Scholarship Committee. As chair of these committees, he is an appointed member of the Columbus Realtors Board of Directors and Columbus Realtors Foundation Board of Trustees. Additionally, he has been appointed to the Ohio Association of Realtors Board of Directors and the Strategic Planning Committee. Jesse was recently selected as a Columbus Realtors YPN 10 Under 40 Recipient for 2017 and was previously awarded with the Columbus Realtors Commercial/Investment Rookie of the Year in 2011.
Real Estate Community Involvement:
 Columbus Realtors
Board of Directors (2017)
Commercial Advisory Board (2017 Chair)
Scholarship Committee (2017 Chair)
Columbus Realtors Foundation Board of Trustees (2017)
Young Professionals Network (Past Chair)
Realtor Care Day Committee (Past Chair)
Commercial Recognition Committee (Past Chair)
Commercial Education Committee (Past Member)
Commercial Standard Forms (Member)
Ohio Association of Realtors
Board of Directors (2017)
Strategic Planning Committee (2017)
Completed Transactions With:
Cricket Wireless, Clothes Mentor, Little Caesars Pizza, Hancock Fabrics, Louisville Overstock Warehouse, Lazer Kraze Family Fun Center, Commercial Pools Plus and many more…
Awards:
2017 Columbus Realtors YPN 10 Under 40
2017 Columbus Realtors Largest 1031 Commercial Exchange
2017 Columbus Realtors Largest Commercial Retail Transaction – Sale
2011 Columbus Realtors Commercial Rookie of the Year