Equity's Leaders: Excellence From the Top Down
At Equity, we are driven by absolute integrity and a passion for excellence. With this focus, Equity's diverse team of professionals bring practical experience in all aspects of real estate, construction, development, and operations to give you custom real estate solutions tailored to meet your needs. And, we've been doing it for more than 30 years.
Building Greatness From the Ground Up
We know that we are only as good as the company we keep. Our people create your experience, they dictate the limits of our potential, and they define our reputation in the marketplace. So, we work to recruit the best of the best to work for Equity, and for you.
READ MORE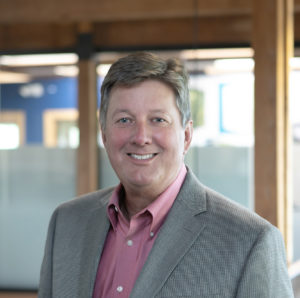 Steven P. Wathen
Chief Executive Officer
Steve established Equity in 1987, and since that time, the company has become a leader in commercial development, construction, brokerage, and property management. Equity has a robust history in most real estate product types – with an emphasis in healthcare, retail, and office. The expansion of the firm to nine cities across the country, is due to Steve's focus on growing the company.
Steve also serves as Chief Executive Officer of Equity Construction Solutions (ECS), an affiliated, independent construction company.
In his free time, Steve serves on four not-for-profit boards, and is chairman of three. His philanthropic activities include being founder and chairman of Youth Aviation Adventure, co-founder and chairman of Franklinton Rising, and president of Gainesville Council on Aging. He is also on the Advisory Board for Pregnancy Decision Health Center. Steve is an instrument-rated pilot, scuba diver, and avid outdoorsman.
READ MORE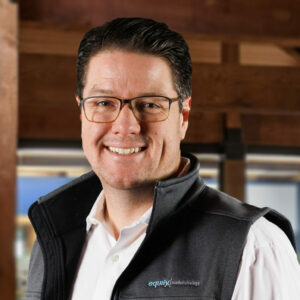 Patrick Wathen
President
Patrick has achieved a successful career spanning more than 15 years in commercial real estate, most recently being honored as one of GlobeSt's 50 under 40 and has been inducted into the Midwest Commercial Real Estate Hall of Fame. As president of Equity, Wathen oversees the firms real estate operations including property management, asset management, and the firm's construction department.  He drives investment strategy for Equity and oversees asset management of the current portfolio of +/- $500MM in assets.  He also serves as co-founder and managing partner of Equity Velocity Funds, working directly with investor partners and internal teams to deliver superior risk adjusted returns.  These two roles are closely tied together and represent a true differentiator for Equity's partners with the integration of financial and physical asset management.
Patrick has co-lead the market strategy brokerage team since founding it in 2008, which has served as a pioneer in the convergence of healthcare delivery in a retail setting.  This team provides strategic growth analysis, site selection, and portfolio management services for location-based healthcare users nationwide.  They have been nationally recognized by GlobeSt as Influencers in both Retail and Healthcare markets and have completed more than 1,000 transactions across 45 states.
He's extremely passionate about his team at Equity & EVF and achieving client and partner goals.
After starting his career in healthcare leasing, Patrick still leads the market strategy team that he founded.  This team provides strategic growth analysis, site selection, and portfolio management services for location-based healthcare users nationwide.  This team has been nationally recognized for their impact on both retail and healthcare markets and has completed hundreds of transactions across 40+ states.
He's extremely passionate about his team at Equity & EVF and achieving client and partner goals.
READ MORE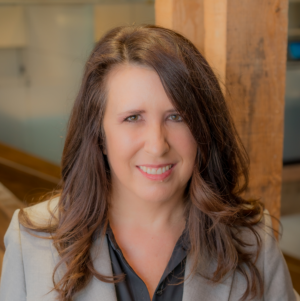 Kerry Tribble
Chief Administrative Officer 
Kerry is an Operational/HR Executive with over 20 years of unique multi-industry experience leading organizational change, operational transformations and performance improvement for turnaround and high growth organizations. As Chief Administrative Officer (CAO), Kerry is responsible for managing the day-to-day operations of Equity ECS and oversees key operational divisions, office administration, people strategy and Human Resources.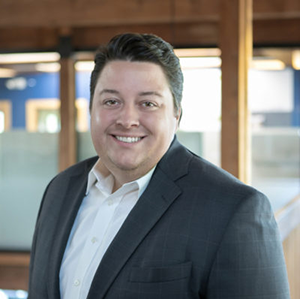 Austin Wathen
Executive Vice President, Brokerage and Business Development
In his role as Executive Vice President of Brokerage and Business Development, Austin is responsible for managing the nationally-scaled brokerage division of Equity. He also works very closely with market leaders and company agents to ensure Equity's brokerage solution continuously adheres to the company's best-of-class standards, all while promoting optimal client satisfaction.
He began his career as an independent contractor. Throughout the duration of his career in the industry, Austin has dedicated much of his time to learn the ins and outs of brokerage and to develop long-lasting relationships with market leaders.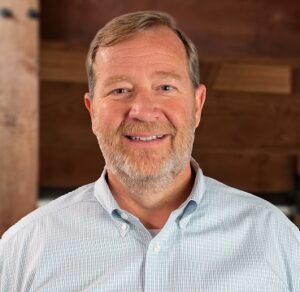 Greg Sutton
Chief Financial Officer
Greg has 33 years of operations, finance, and accounting experience. Most recently, he served as the CFO of an auto insurance company located in Columbus, Ohio for over 20 years. His wife, Cara, blessed him with 4 daughters, and he has also been blessed with two fantastic sons-in-law. The majority of his free time is spent taking care of his property, playing golf, and vacationing at the beach.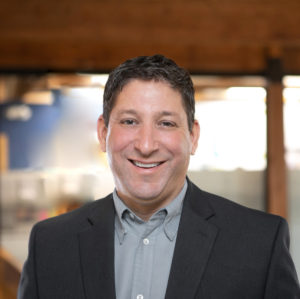 Tom Rocco
General Counsel
Tom has extensive experience with business and real estate transactions in both the public and private sector. As corporate counsel for Equity, Rocco represents Equity and its affiliated entities in development and construction projects; financing and refinancing transactions; and in general corporate matters. He also manages outside counsel engaged to provide services to the corporation or related entities, to the firm's offices around the country. Previously, Tom served as a senior assistant attorney general with the Ohio Attorney General's Business Counsel Section.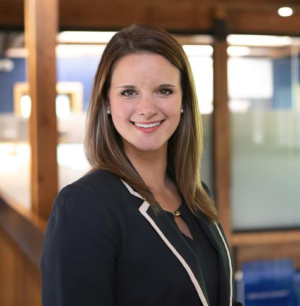 Jessica Odenweller
Vice President, Asset Management & Acquisitions 
As Vice President of Asset Management and Acquisitions, Jessica Odenweller oversees the acquisition process by collaborating with each department within Equity to assure thorough due diligence and effective onboarding to the Equity and EVF portfolio. Through the acquisition process, Jessica creates asset strategies that she and her team manages through the hold period to ensure the performance of the asset leads to value creation and achieving anticipated investor returns.
Jessica graduated from Miami University and has devoted her career to all sides of commercial real estate including commercial banking, project management, financial analyst, business development and prior to joining the Equity team, she lead the acquisitions and dispositions department at a leading investment firm in Cincinnati, OH.  Throughout  her career, she has facilitated over $400M in transactions and with the wide span of experience, she can bring different perspectives to any project.
Jessica is past-president of the Commercial Real Estate Women Greater Cincinnati and is a member of the UC Real Estate Advisory Committee, CREW Fundraising/Golf and volunteers for Habitat for Humanity.
READ MORE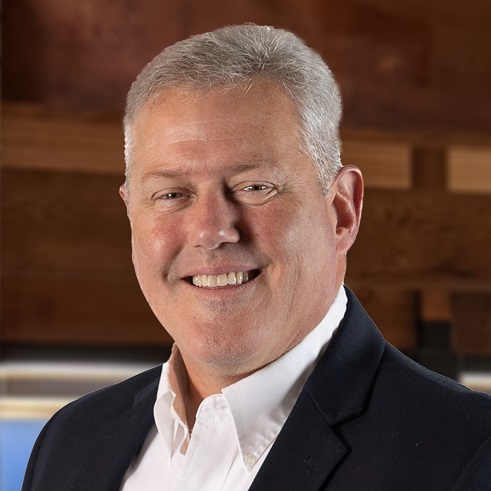 Jon Rolwing
Senior Vice President of Development
As Senior Vice President of Development Jon Rolwing is responsible for assisting in overseeing and managing the day-to-day operations for the commercial real estate development of Equity and our continued growth. Jon is constantly developing new opportunities, implementing new business strategies, forecasting new trends in the ever-changing real estate market and working to expand Equity's presence nationwide.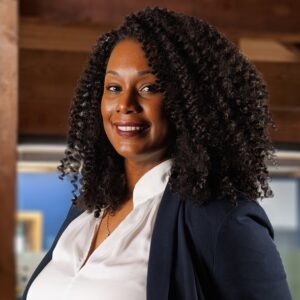 CaSundra Perry
Senior Vice President of Property Management
As the Senior Vice President of Property Management CaSundra provides strategic planning to improve overall property performance, develops organizational policies, and leads the property management role in due diligence while building trusting relationships with clients and potential clients. CaSundra joined Equity in 2022 with over 15 years of commercial property management experience in Southern California, where she managed property leases with companies such as AEG Management, AT&T, Hilton and the U.S. Navy.
CaSundra holds a Master of Science in Management, Bachelor of Arts in Organizational Leadership, and is a graduate of the City of San Diego Manager Academy. She is a previous member of the San Diego BoMA Chapter where she served as Co-Chair of the Disaster, Preparedness and Energy Sustainability Committee.
Todd Dicken
Director of Program & Project Management
As the Director of Program Management Todd is responsible for overseeing the health and growth of Equity's client-referred, national commercial real estate expansions and tenant improvement programs. Establishing the highest levels of standard operating procedures and maintaining industry best practices, Todd provides support, management, and training of all EPM (Equity Program & Project Management) team members, ensuring their status as the best in the field.
Todd joined Equity with 18 years of project management, construction and team building experience. He has created and implemented operations on projects with a focus on key national account program management including commercial building renovations, tenant improvements, ground construction, museum exhibitions and other client-focused projects.
Todd is a certified Project Manager Professional (PMP) and recipient of the 2021 Equity Award. He attended Cincinnati Christian University where he received his Bachelor of Science in Business Management & Ethics, magna cum laude.
Regional Brokerage Leaders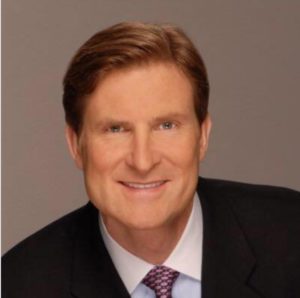 Bob Palffy
Managing Principal- Chicago
Bob leads Equity's Chicago office. Bob has practiced tenant representation for major corporations and professional service firms throughout the spectrum of services including: leasing, subleasing, purchase and build-to-suit.
His additional experiences as partner, manager, and developer provide his clients focused insight in creating real estate solutions. He has represented clients in the acquisition and disposition of several million square feet. He has been President of the Chicago Real Estate Organization as well as The University of Michigan Greater Chicago Alumni Board. He currently is Chairman of the Facilities Committee for Tony Award winning theater Lookingglass.
READ MORE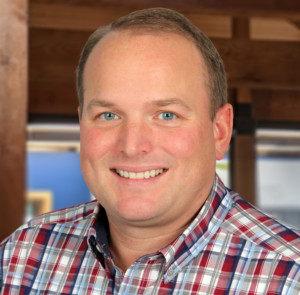 Todd Seaman
Market Director- Atlanta
Todd Seaman, Market Director of Equity's Atlanta office, has over 20 years of experience in the commercial real estate industry.
Todd's strengths include financial analysis, marketing, relationship management and lease negotiation. He specializes in office and industrial real estate.
In his free time, Todd enjoys traveling, playing golf, and supporting his gymnast daughter.
READ MORE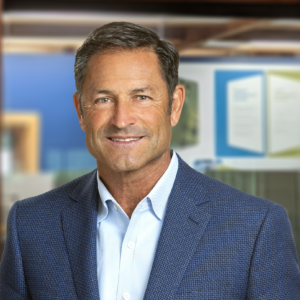 Jeff Patterson
Market Director- Orlando
Jeff is one of the top brokers in Central Florida specializing in Landlord and Tenant Representation.
He has negotiated complex transactions for sophisticated Landlords such as; The Prudential, Aetna, Highwoods Properties and GLL Partners and Tenants such as: Federal Express, Ridgeworth Capital, Integra Realty Resources, Allen, Dyer, Doppelt, Milbrath & Gilchrist, P. A., Shutts & Bowen LLP, Orlando Economic Partnership, Dialight's corporate headquarters relocation from New Jersey, Law Engineering, Sand Lake Imaging, Endocrine Associates of Florida and Compass Research.  He saves his clients a tremendous amount of time and money on leasing or renewing their space and has fun doing it!  Jeff pioneered and closed an $85 million new mixed-use 31 story high rise in the heart of Orlando.  He recently sold 3 restaurant/bars, a McDonald's and 13 acres of land in Tampa.  Jeff sold Citrus Center in downtown Orlando for $28.5 million and handled a 216,000 square foot long term lease with AT&T.
READ MORE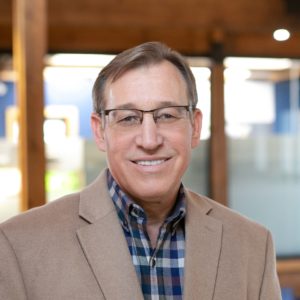 Jim Ploetz
Market Director- San Antonio
Jim's primary responsibility is creating opportunities for Equity Inc., and its affiliates, in the San Antonio market to acquire, develop, lease, own and manage medical office buildings and other healthcare facilities.
Additionally, he is tasked with building a brokerage presence in the Texas market through recruitment of real estate sales and management professionals.
Jim has over 27 years of experience in real estate brokerage, development and management. He has spearheaded investment and equity developments of specialty medical clinics and has built a network relationship with major healthcare providers such as Methodist Healthcare System, Christus Santa Rosa Health Systems and Knapp Medical Hospital.
Jim has held leadership positions with several of the largest commercial real estate/ financial firms in the country, including CBRE, Dominion Healthcare Realty, NAI REOC Partners, and Bank One. His former clients include Excel Realty Investors, American Mutual Life Co., JPI Development, GE Capital, Sprint PCS, and Washington Mutual.
READ MORE
Have additional questions about our commercial real estate brokerage services and capabilities?