Private Equity for Retail, Healthcare & Mixed-Use
Equity Velocity Funds are private equity funds sponsored by the principals of Equity, a full-service real estate firm with a strong track record of successful development and leasing services. EVF has four, national real estate private equity funds focused on three key areas of development: healthcare, retail, & mixed-use.
Since its inception, additional funds have been established. Also, project acquisition efforts continue, along with evaluation of development opportunities that meet investment criteria. Fund investment decisions are made by a third-party investment committee.
Investment Strategy
Generate current cash flow and long-term capital appreciation by targeting the acquisition and development of healthcare, retail, and mixed-use properties.
STEVE WATHEN
Principal and Founder
Steve began his career in real estate in student housing while a student at Ohio State. More than 30 years later, he leads a nationally ranked healthcare real estate practice and a real estate services organization with offices in Ohio, Florida, Texas, and South Carolina. The company he founded has now done business in over 40 states and continues to grow.
He provides direct leadership to development services, as well as sets overall strategy and business objectives for the entire Equity organization. Steve's skill and success in sales has been an important contribution to the company culture – centered around meeting or exceeding client expectations. As founder of Equity, Steve has set an aggressive vision for growth, with an equal emphasis on core values and sustaining a healthy, progressive and open business culture. This emphasis on values and results has driven much repeat business with many of the firm's clients.
In particular, Steve is highly adept at conceptualizing deals and then negotiating with all parties to bring that vision to reality. His consummate skills as a salesman and negotiator have helped to build the firm and position him as a leader in the industry and of many real estate partnerships.
READ MORE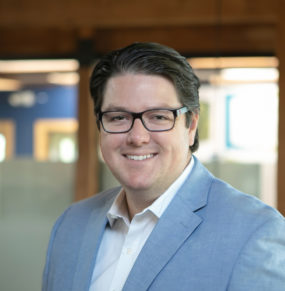 PATRICK WATHEN
Managing Partner
Patrick's experience is primarily in the retail and healthcare sectors of real estate. In addition to fund management experience, he has significant experience in commercial real estate leasing and sales.
For more than 10 years, he has been the leader of a market analysis and tenant representation team with a specific focus on serving the needs of private equity portfolio companies. Patrick has completed hundreds of transactions and has worked in 40 of the top 50 cities. Through his efforts, Equity has been involved in nearly 10% of all new urgent care centers that have opened nationally in recent years. It is this leadership and management of multifaceted processes that provides Patrick with the experience critical to his role with EVF.
With a focus on conservative underwriting, Patrick's primary goal as manager is to deliver superior risk adjusted returns to EVF III investors. Doing so will nurture long-term relationships as EVF consistently allows for both preservation and growth of investor capital.
READ MORE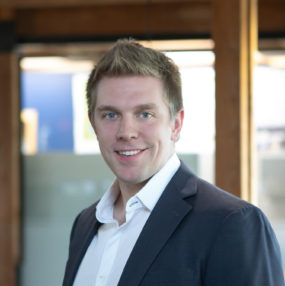 MATT LASKY
Managing Partner
Matt is a real estate professional who has advised on commercial real estate in over 40 states with consideration exceeding $1 billion. His focus for more than five years has been on the retail and healthcare industries. Matt also has previous experience in office, industrial, and mixed-use assets.
He helps to oversee the analysis, acquisition, and asset management of Equity Velocity Fund investments. His investment philosophy is centered around risk management and value creation. Matt believes that proactive asset management, combined with proper deal structuring is essential to achieve maximum shareholder value while limiting downside risk.
Matt graduated from Miami University cum laude with a degree in finance and a concentration in business analytics. He is currently on the Farmer School of Business Young Professional Advisory Committee.
READ MORE
To learn more about the services EVF has to offer