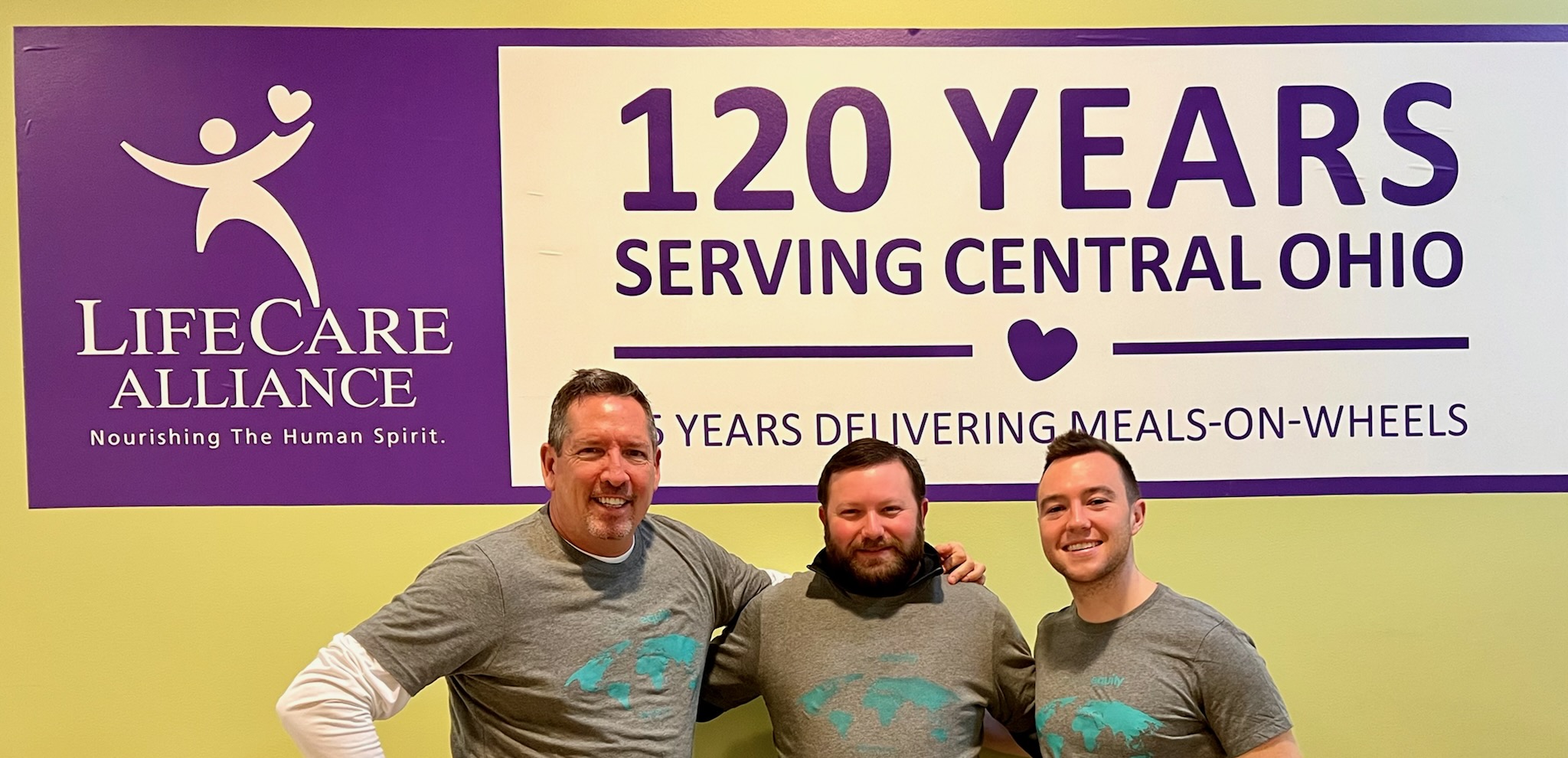 Equity | ECS Foundation Volunteer Kick Off Event
December 17, 2021
Our Columbus location launched the kick off volunteer event for the Equity | ECS Foundation by partnering with LifeCare Alliances' Meals-On-Wheels program.

The Equity | ECS Foundation sees the value in giving back as well as the impact we can make by investing our time, resources into our communities. At Equity & ECS, we believe in philanthropy and understand the benefits on so many levels for both the individuals involved as well as the organizations being supported.

While the Foundation already financially supports many organizations, this event launched the beginning of various volunteer partnerships with organizations nationwide that speak towards at least one of our three main functions which are: Poverty alleviation, economic opportunity, and support for disadvantaged youth and their families.
LifeCare Alliance was organized in 1898 to bring medical care and health education to the homes of the sick poor and immigrant populations – those with high infant mortality rates.  The founder, Catherine Nelson Black, wife of Samuel Black, a judge and mayor of the City of Columbus, noted that she wanted to establish an organization that would "take care of the people who nobody else paid any attention to".   The Equity | ECS Foundation aligns with that desire and is proud to partner with them in serving those individuals today.
The Equity | ECS Foundation was created to uplift the communities we serve and inspire generosity in our associates.  Website coming soon!
To find out more about LifeCare Alliance, or to donate, follow this link.
Donate – LifeCare Alliance