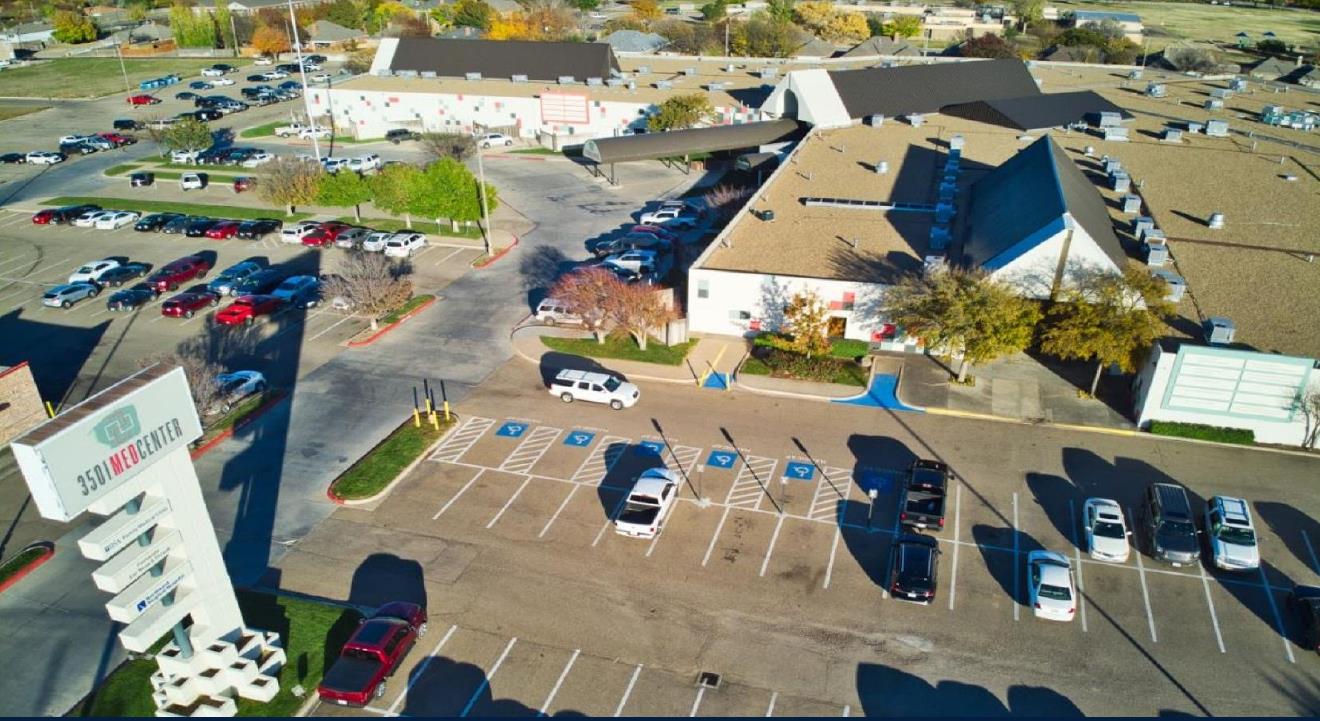 Equity Velocity Funds Purchases Amarillo Medical Office Building
November 16, 2020
Equity Velocity Funds is excited to announce its purchase of 3501 MedCenter in Amarillo, TX. This purchase is part of EVF's newest fund, EVF IV: Healthcare Growth and Income Fund.
3501 MedCenter is a 146,500 SF Medical Office Building. It is located on the west side of Amarillo, Texas. The city has an MSA population greater than 300,000 people. Large employers in the area include a Bell Boeing military aircraft manufacturing plant, Tyson Foods, Owens Corning, and other agricultural and distribution-related businesses.
The asset is well positioned off Interstate 40, a major east-west trucking route, on the main north-south thoroughfare. This area experiences traffic of more than 30,000 vehicles per day. The office building is currently 90% leased, with 40% of the occupancy being anchored by:
BSA Health Systems

Owner of 30 hospitals
The fourth largest employer in the region

Northwest Texas Healthcare systems
Property Details:
| | |
| --- | --- |
| Address | 3501 S Soncy Rd, Amarillo, TX 79119 |
| Size | 146,500 SF |
| | |
About Equity Velocity Funds
Equity Velocity Funds is a family of private equity funds organized to invest in commercial real estate in the United States. The funds are sponsored by the principals of Equity Inc. (a full service real estate firm with a strong track record of successful development and leasing services). EVF is focused on providing capital for the development and acquisition of healthcare and retail assets, as well as creative convergence of retail and healthcare in mixed use developments. The first fund deployed capital to acquire a variety of assets. Since start up in 2014, additional funds have been established. Project acquisition efforts continue, along with evaluation of development opportunities that meet investment criteria. Fund investment decisions are made by a third party investment committee.