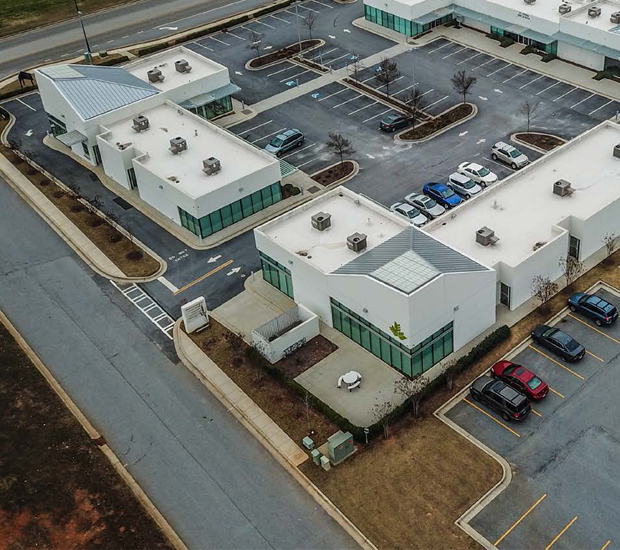 Equity Velocity Funds Purchases Bethlehem Exchange
October 20, 2020
Equity Velocity Funds is excited to announce its purchase of Bethlehem Exchange in Bethlehem, Georgia. This purchase is part of EVF's newest fund, EVF IV: Healthcare Growth and Income Fund.
Bethlehem Exchange is a 15,105 Square Foot building located between Atlanta and Athens, Georgia. The purchase of the property included three buildings – all of which were built in 2016.
The building has a diverse tenant lineup anchored by Northeast Georgia Physicians Group who boasts over 400 physicians, 65 locations, and 25 specialties. Other tenants include a Barrow Gwinnett ENT, North Atlanta Endocrinology Diabetes Urology Group of Athens, and Embrace Orthodontics. While under contract, the EVF team completed a 1,610 Square Foot lease with Apex Spine and Neurosurgery to bring the building to 87% occupancy.
Property Details:
Address
Size
Year Built
Purchase Price
426 Exchange Blvd, Bethlehem, GA
15,105 SF
2016
$3.8M
About Equity Velocity Funds
Equity Velocity Funds is a family of private equity funds organized to invest in commercial real estate in the United States. The funds are sponsored by the principals of Equity Inc. (a full service real estate firm with a strong track record of successful development and leasing services). EVF is focused on providing capital for the development and acquisition of healthcare and retail assets, as well as creative convergence of retail and healthcare in mixed use developments. The first fund deployed capital to acquire a variety of assets. Since start up in 2014, additional funds have been established. Project acquisition efforts continue, along with evaluation of development opportunities that meet investment criteria. Fund investment decisions are made by a third party investment committee.