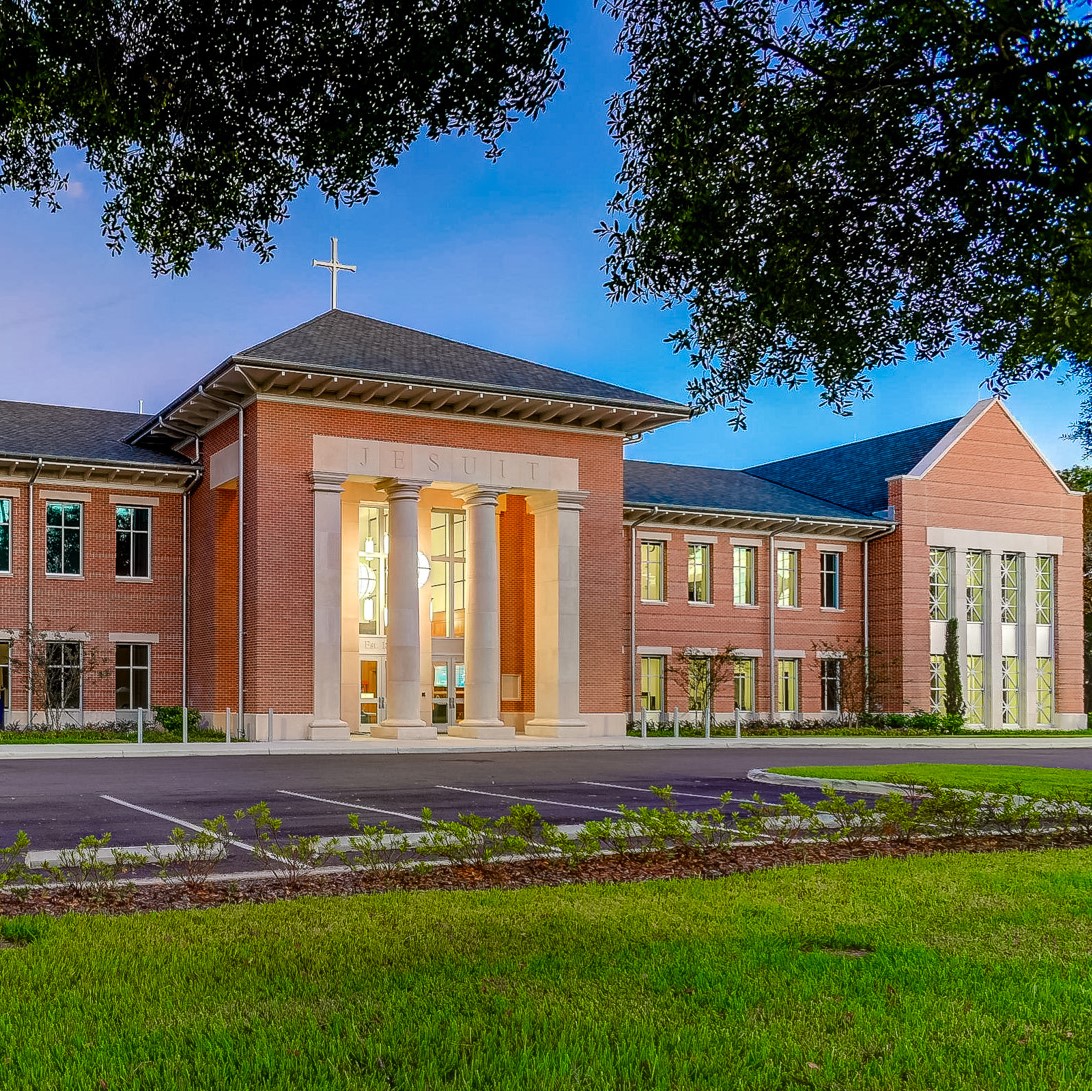 Press Release: Equity | ECS Foundation Gifts $1.1 million to Jesuit High School
February 16, 2021
Tampa, Fla. – February 16, 2021 – The Equity | ECS foundation has recently gifted $1.1 million to the Jesuit High School scholarship fund.
"Jesuit's commitment to its students every year is truly remarkable," Steve Wathen, Founder and CEO of Equity | ECS, said. "We are happy to support their efforts and play a small role in helping to advance the school's mission. Through the scholarship fund, they can provide access to deserving students who could not otherwise afford this education. Jesuit provides world class academics, but we particularly like the life skills and values that accompany the academics."
Jesuit High School's mission is to "form men engaged in the world who are dedicated to serving God by being open to growth, intellectually competent, religious, loving, and just," per the school's website. The Equity | ECS foundation was created to aid not-for-profit organizations, particularly in communities where Equity and ECS have offices. The company expanded to the Tampa Bay area 15 years ago and has a significant presence in the region.
"We like to engage in the communities we serve in meaningful ways whenever we can," Wathen said.
Each year, Jesuit High School provides its students a large amount of financial aid. This year, according to a previous press release distributed by the school, "40% of the student body will be receiving a record amount of financial aid – more than $2.9 million."
"Jesuit's longstanding commitment to provide the necessary financial assistance for our current students remains at the core of our mission," said Nick Suszynski, Jesuit's director of development. "To meet this need each year is a true community effort. We rely on, and are extremely grateful for, the generosity of others, like the Equity | ECS Foundation, who fully support our efforts, and essentially partner with us in investing in the lives of our students."
About Equity | ECS
Equity | ECS has been providing full-service commercial real estate solutions for over three decades. Headquartered in Columbus Ohio, the company has seven offices throughout the country. Services include brokerage, development, construction, property management, asset management, and consulting.
About Jesuit High School
Jesuit High School in Tampa is a private, all-male, Catholic high school rooted in the Jesuit tradition of education. Jesuit has been educating young men in the Tampa Bay area since 1899.